Proof that Vegans are NOT Weak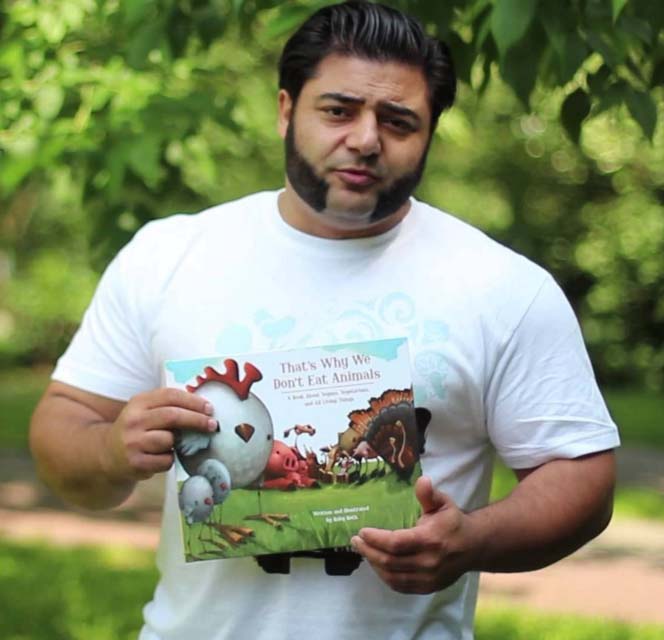 |
A common misconception is that the only way to get stronger and build more muscle is to eat a lot of meat and animal products. However, there are plenty of examples of vegans today who are not only breaking these preconceptions. They are also breaking records.
World's Strongest Vegan
Patrick Baboumian is an Armenian-German weight lifter who currently hold the world record in his weight class for the log lift. In 2011, he also won the German's Strongest Man competition, beating out a number of meat-eating competitors.
Like other strongmen, Baboumian focuses on protein to gain strength and muscle, but does so with a strict vegetable-only diet. His go-to protein sources include beans, nuts, tofu, soy milk, and soy protein powder. He says, "There are plenty of plant-based protein sources and your body is going to thank you for stopping feeding it with dead-food. Go vegan and feel the power!"
The Vascular Vegetarian
Austin Aries has been a vegan since 2011, but that has not changed his career at all as a professional wrestler. He comes in at 5'9" and 210 pounds, and has won the Ring of Honor title two times as well as the TNA World title once.
Aries focuses on fresh fruits and vegetables for the majority of his diet, including tomatoes, avocados, broccoli, sweet potatoes, kale, spinach, oranges, blueberries, and bananas. For the protein portion of his diet, he uses vegan protein powders, beans, lentils, and tempeh.
The 78 year-old vegan bodybuilder

Jim Morris boasts an impressive physique for any age, let alone for a 78 year old. He changed to a vegan diet in 2000. He credits his vegan diet for totally curing his digestive problems, greatly reducing inflammation in his joints and most incredibly, for no longer requiring glasses for his former poor eyesight.

At one time Morris also worked as Elton John's bodyguard.

These hardy kings of iron prove that vegans can also make wickedly strong physical specimens. Interested in finding out more? Watch this short documentary below on the life of vegan bodybuilder Jim Morris.

Source: News.TheRawFoodWorld.com
GET MORE STUFF LIKE THIS
IN YOUR INBOX
Subscribe to our mailing list and get interesting stuff and updates to your email inbox.
we respect your privacy and take protecting it seriously
(Visited 568 times, 1 visits today)