A New Study Reveals the Benefits of a Plant-Based Diet for Cancer Survivors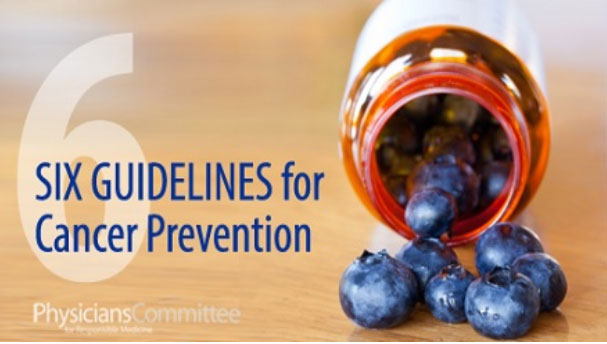 |
Although there have been books and articles that recommend a diet high in plant content and low in meats and dairy products for cancer survivors in order to avoid cancer reoccurrence, a new scientific study has come out that confirms these findings and provides even more insight on why cancer survivors should change their diet to stay healthy.
The lead author of the study is Fang Fang Zhang, M.D., Ph. D., who said that "dietary changes that include more fiber, fruit, and vegetables in the diet and less fat, sodium, and added sugar would be important for cancer survivors."
Avoid dairy products to reduce risk of prostate cancer.
Limit or avoid alcohol to reduce the risk of cancers of the mouth, pharynx, larynx, esophagus, colon, rectum, and breast.
Avoid red and processed meat to reduce the risk of cancers of the colon and rectum.
Avoid grilled, fried, and broiled meats to reduce the risk of cancers of the colon, rectum, breast, prostate, kidney, and pancreas.
Women should consume soy products in adolescence to reduce risk of breast cancer. Breast cancer survivors should consume soy products to reduce risk of cancer recurrence and overall mortality.
Eat a diet rich in fruits and vegetables to reduce risk of several forms of cancer.

To read the recommendations in detail and for more resources on fighting cancer with a plant-based diet, visit PCRM.org/Cancer.
Source: HuffingtonPost
Featured Image: PCRM.org/Cancer
GET MORE STUFF LIKE THIS
IN YOUR INBOX
Subscribe to our mailing list and get interesting stuff and updates to your email inbox.
we respect your privacy and take protecting it seriously
(Visited 312 times, 1 visits today)