Forget Saving the Planet: Becoming a Vegan Is Cheaper Than Eating Meat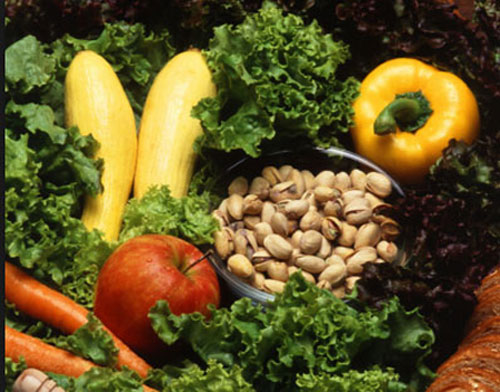 |
According to a report, it has been revealed that cooking meals that are plant-based is cheaper than cooking with the lean meats suggested by the MyPlate diet plan.
A week ago, two federal agencies made a decision that concerns with sustainability did not have a place in the how government determines what constitute a healthy diet, saying NO to an advisory suggestion of a diet that the government should think of the environmental cost of agriculture in relation to nutrition programs and reduce meat consumption in a tactical way. But if environmentalists are about to sell a diet that is plant-based the public, it is better they talk about how cheap it is rather than the contribution of animal agriculture to the environment: according to a study that was published in the Journal of Hunger and Environmental Nutrition, it was discovered that eating meals made with vegetables is more affordable.
The research shows that eating a diet that is plant-based that uses olive oil instead of lean animal protein for a healthy fat source, will allow you save about $750 annually when compared with the price of a 2,000-calorie diet that is in line with the federal MyPlate nutrition rule. Apart from the fact that diet made with vegetable was cheaper than that of meat, but also results in providing the amount of vegetables, fruits, and whole grains that are considered to be an important part of our meal.
One major difference between both diets is that both diets met the normal nutrition standards. The diet made with plant has 60 grams protein, compared to the 96 grams in the MyPlate meal plan. However, different research carried out shows that although we are obsessed with eating more protein in every meal we eat, there is no reason to pack our diet filled with protein.
For a seven-day meal plan, the MyPlate diet cost $53.11, with 21 percent of that money spent on meat—a number that would surely rise if you sought out meat from animals that are free range, antibiotic-free, or reflect any other concerns about meat production you might have. The plant-based diet would increase in cost, too, if you were to buy organic ingredients.

Still, the point of the research has less to do with what the upper end of spending is and more with showing that the vegetarian diet's financial barrier to entry is rather low. "Healthy diets are perceived to be expensive due to vegetables, fruits, whole grains, and low-fat animal protein," the authors write, but as this study suggests, cost is not a good argument against eating meals centered on plant foods instead of meat.
Source: TakePart
GET MORE STUFF LIKE THIS
IN YOUR INBOX
Subscribe to our mailing list and get interesting stuff and updates to your email inbox.
we respect your privacy and take protecting it seriously
(Visited 406 times, 1 visits today)