ChefMod: EVOLVING THE RESTAURANT BUSNESS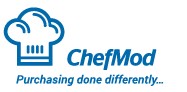 |
Have you heard about ChefMod? And yes it deals with exactly what you are thinking of; restaurants, especially, restaurant software. Want to expand your restaurant but you are thinking of all the issues that might arise from your restaurant expansion? Well, with ChefMod, those issues will be the least of your concerns.
So, in a nutshell, what are the services offered at ChefMod? The company is member-based and uses the collective resource of its growing group to provide efficient skilled personnel to manage the purchasing process, to provide sophisticated online tools, to fully organize the purchasing life cycle, and to carefully select vendors to service the community. Some of the outstanding services that ChefMod members enjoy are;
EZRECIPE/Menu Management
Entering recipe and menu management has never been easy. This task is not easy but with ChefMod EZRECIPE system, it is as easy as eating a piece of pie. With each passing day, the ChefMod team creates ingredient ready items for every product that you buy. As these new items are added to the program, they become available to search online and also may present as lower cost alternatives for items you currently purchase.
Order management
The company employs highly skilled specialists who ensure that your orders are processed with the right suppliers and that everything gets confirmed for delivery.
Data Management
How a businessperson manages data from his business is a key factor for the business to thrive in any competitive field. Here at ChefMod, data management is one of the pillars that hold the company. Our system integration are working hard to ensure that your data is always updated and secure.
Consultations
Included as part of our basic service to all members, ChefMod delivers regular value statements which quantify program benefits. We realize that in addition to providing strong day to day systems, support and savings, periodic and regular review is important so that benefits can be understood clearly and further opportunities can be uncovered. To address these additional opportunities, we schedule regular one on one meetings.
Support Hours
We here at ChefMod being restaurant people understand best that your demands don't end at 5 o'clock. Our Member Services work 7 days and nights to ensure that your needs are met.
Those are some of the services offered and enjoyed by our esteemed members. In summary, ChefMod does the heavy lifting for your restaurant.
GET MORE STUFF LIKE THIS
IN YOUR INBOX
Subscribe to our mailing list and get interesting stuff and updates to your email inbox.
we respect your privacy and take protecting it seriously
(Visited 18 times, 1 visits today)