New Intelligent Restaurant System Makes Ordering Food Easy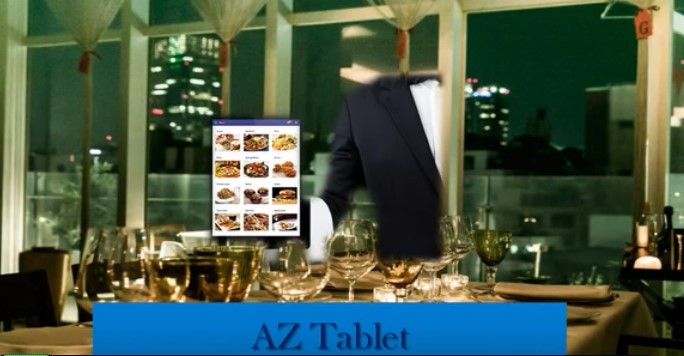 |
Have you ever waited too long to order your food at a restaurant? We all have. What if there was an easier and faster way to order food and services? AZT Systems is an intelligent restaurant menu and management system that is attempting to do just that. Is a new system that will streamline operations in any food establishment from the moment a guest walks in to when they pay their bill.
AZT is a tablet system will allow managers, hosts, patrons, servers, and kitchen staff to use one system that facilitates fast communication for efficiency and greater customer satisfaction.
Many restaurants with growing popularity encounter frequent problems when facing the demands of an influx of customers. With forgotten orders due to human error and slow service when the staff cannot keep up, restaurants may lose money and customers when these and similar problems arise.
AZT Systems replaces the traditional system with an approach that allows customers to order when they want to, get the attention of servers quickly, and reduce the risk of having their order missed. For patrons, the tablet system will function similarly to a traditional menu with the added benefit of being able to place orders from the device. Each guest will get an individual menu that gives them the ability to browse menu items, view photos of dishes and drinks, and prioritize what they want to receive first.
An essential table tablet will be set up at each table for any additional orders, catching the attention of servers, tracking the status of their order, and paying the bill when they're ready to leave. This tablet system will improve the entire dining experience, allowing guests to avoid frustrations and focus on enjoying a meal with friends and family.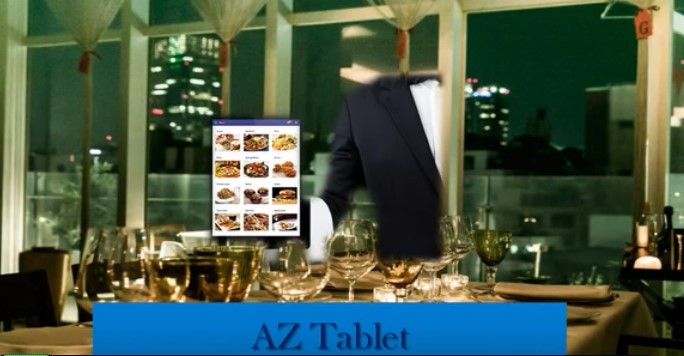 AZT Systems will immediately notify bar and kitchen staff of incoming orders and provide management and hosts with a dashboard that monitors the entire system. If there are any delays or issues, managers will be able to act quickly.
The team behind this unique idea hopes that it will revolutionize the way you order food. While some people may enjoy the personal touch of interacting with waiters and waitresses, its safe to say that food is the priority. If it helps people order better and more efficiently then it can mean faster service and possibly even cost savings for customers. When a restaurant is more efficient then it can often pass those savings to customers too.
If you're a restaurant owner then you can get this for your business. AZT is offering unique plans that to try this system for yourself. You can learn more by visiting them on their Kickstarter crowdfunding page.
GET MORE STUFF LIKE THIS
IN YOUR INBOX
Subscribe to our mailing list and get interesting stuff and updates to your email inbox.
we respect your privacy and take protecting it seriously
(Visited 67 times, 1 visits today)