Making Apple Chia Pudding for Breakfast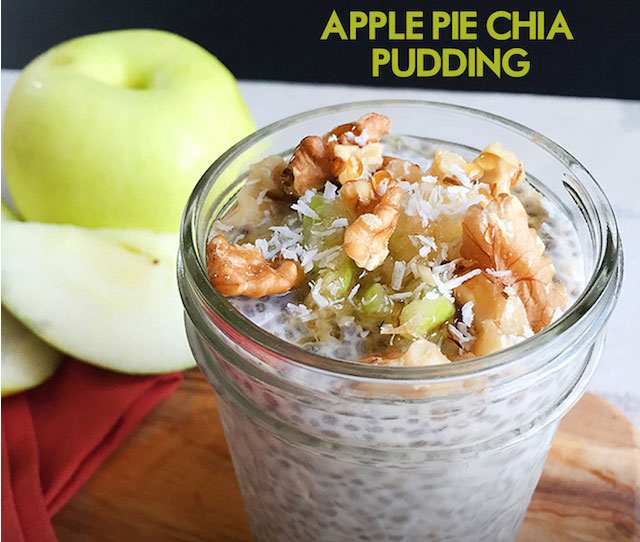 |
I love to eat what is in season because it is fresh and healthier. Apples are officially in season and this makes me so happy. There is a wide variety of apples you can try. However, it is important that you choose organic because apples are heavily sprayed fruits and are at the top of the dirty dozen list.
Apple Pie Chia Pudding is the perfect breakfast because you can make it ahead of time. This means it saves time in the morning and you are still able to eat a healthy, delicious meal. Chia seeds grow almost ten times their weight in size when they are combined with liquid, which helps the body to stay hydrated and full. Chia seeds have the most content of omega 3 fatty acids of any plant food. They also fight inflammation in the body and reduce the chance for heart disease, Alzheimer's, and depression. This recipe will start your morning off right as it is packed with walnuts that are popular brain-boosters.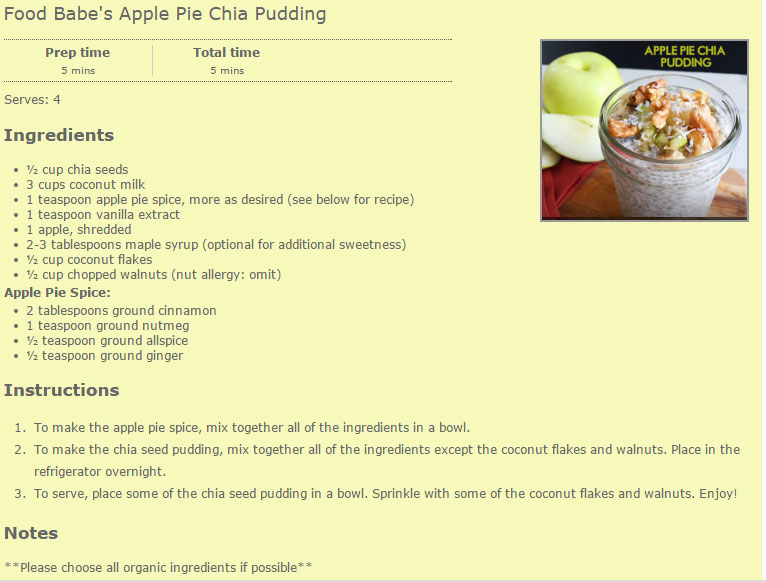 Featured Image; credit to FoodBabe.com
GET MORE STUFF LIKE THIS
IN YOUR INBOX
Subscribe to our mailing list and get interesting stuff and updates to your email inbox.
we respect your privacy and take protecting it seriously
(Visited 935 times, 1 visits today)